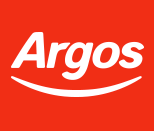 ---
Background:
UK retail giant, Argos, suffer from receiving a vast number of returns in-store for tech products that are not faulty, damaged or otherwise unusable. The organisation sees a high number of wastage due to these unnecessary returns which has a direct impact on Argos' bottom line.
Challenge:
The Argos product range includes own brand items as well as partner brand items, each with their own returns policy, customer help information and warranty procedures. We needed a customer-facing solution to handle these varying requirements to work across the Argos catalogues.
Solution:
We developed the Customer Support website – a portal where customers are able to self-help, troubleshoot and access assistance regarding their recent purchase. A bespoke and dynamic platform allows the User to quickly search for their item and view or download product manuals, watch how-to videos and follow step-by-step instructions, thus eliminating the need to return to store.